User guide
Help us debug
When our programmer asks you to give further information, please help us as follows:
1. Right-click your mouse anywhere in the browser and a context menu will pop up.
2. Click "Inspect" in the menu.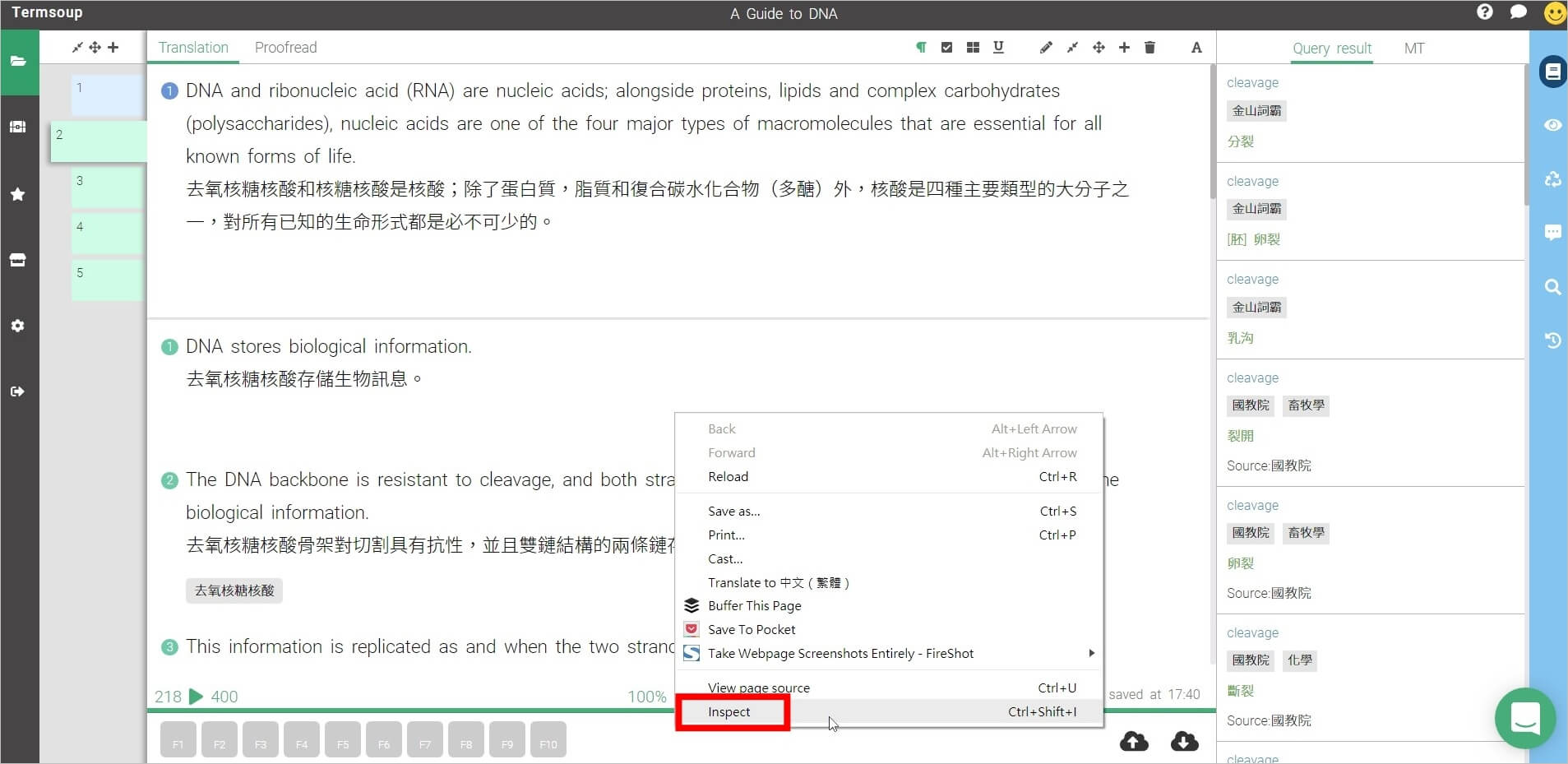 3. Click "Console."
4. Tell our programmer what you see on the console or send him/her a screenshot of the browser.