User guide
Term Hotkey
You can assign frequently used terms or symbols to F1~F10 and enter them using the hotkeys.
In Translation Mode,
1. Click any empty glossary hotkey, such as F1.
2. Enter the term.
3. Click "Send."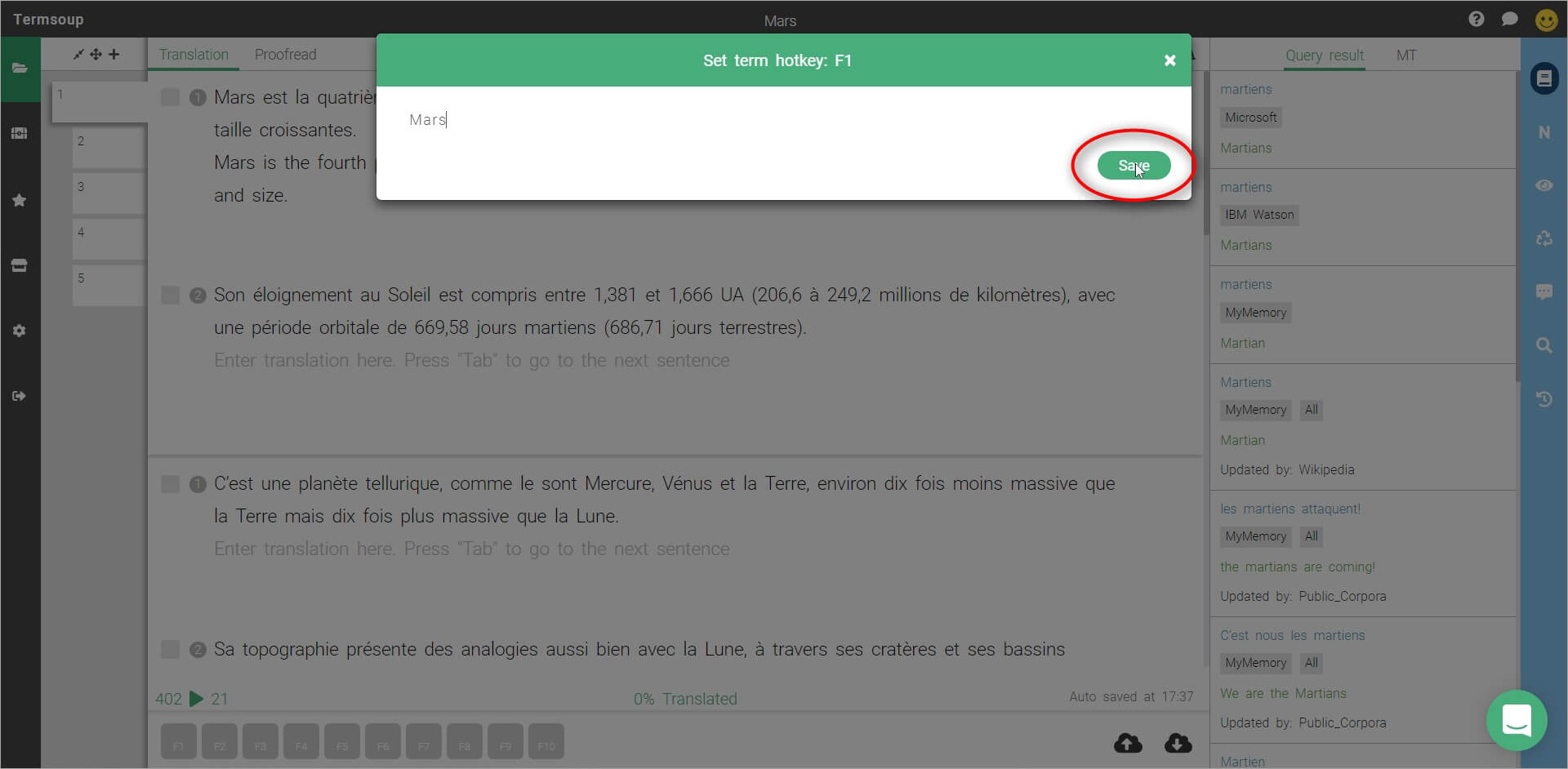 4. Press the F1 key on the keyboard and the term is pasted into the text area.
Please press Fn + Hotkey if you are using a Mac.