User guide
Proofread mode
In this mode, the entire file is presented in paragraphs rather than being divided into sentences
Computer-assisted translation (CAT) tools usually divide the source text into sentences, or segments, to generate the translation memory and avoid omissions. In this case, users should translate sentence by sentence.
However, when you complete the translation and are ready to proofread the translation, presenting the target text in this segmented style may not be the most suitable.
Therefore, we designed the Proofread Mode for proofreading. In this mode, the entire file is presented in paragraphs rather than being divided into sentences. In Proofread Mode, most of the features available in Translation Mode are still accessible.
In Translation Mode,
1. Click "Proofread Mode."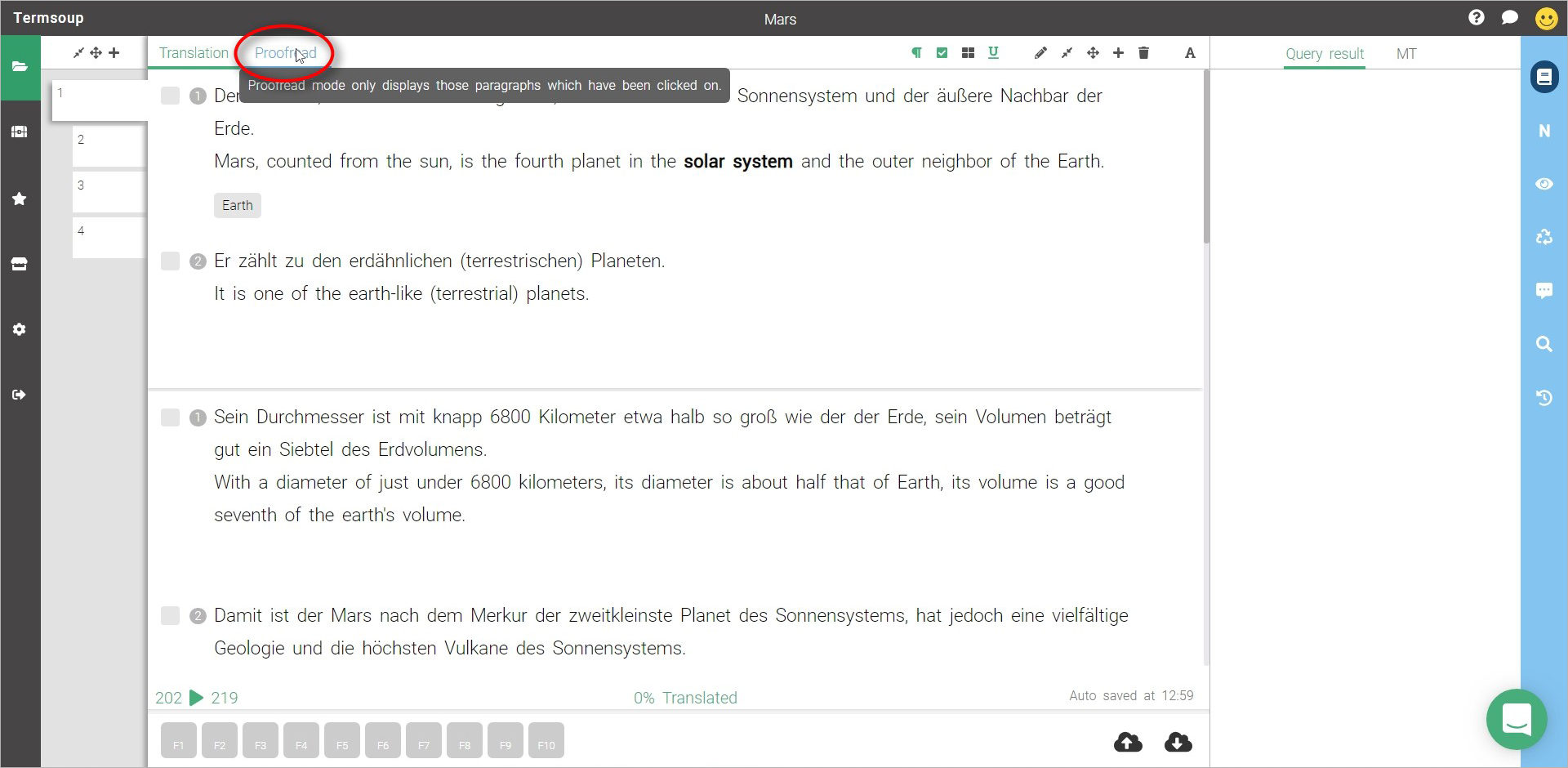 2. In Proofread Mode, your file is no longer divided into sentences, and the source and target text are aligned vertically, paragraph by paragraph.
3. Click the "Switch layout" icon in the top right to arrange the source and target paragraphs side-by-side.